2018 Volkswagen Atlas: German Luxury at a Bargain
January 15 2018, Capilano Volkswagen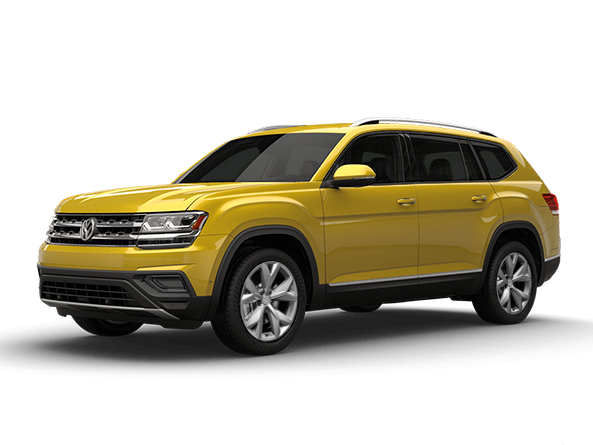 The 2018 Volkswagen Atlas is VW's latest sport utility vehicle, and it is also one of the most recent midsize sport utility vehicles to arrive on the market. Featuring everything you could ever want in terms of space and comfort from a midsize SUV, the 2018 Atlas also stands out because it's fun to drive.
Starting at just over $35,000, the 2018 Volkswagen Atlas began as a concept back in 2013 and has since evolved into one of the most refined models in its class. Let's take a closer look.
Impressive Engine Options for the 2018 Volkswagen Atlas
The 2018 Volkswagen Atlas features two engine options, and each provides an impressive combination of power, efficiency, fuel economy, and refinement. Volkswagen tends to stand head and shoulders above its competition when it comes to powertrains, and the 2018 Atlas is no exception.
The entry-level engine is a 2.0-litre, four-cylinder engine that delivers 235 horsepower. This engine has the distinction of providing ample torque at low RPM in order to deliver a sharp and slick driving experience while remaining fuel-efficient. In other words, it's the perfect combination of everything you could want from your SUV's engine. The other option is a 3.6-litre V6 engine that delivers 276 horsepower. More powerful, this engine is equally efficient, yet also able to tow heavier loads.
Incredible Refinement in the 2018 Volkswagen Atlas
The 2018 Volkswagen Atlas is capable of covering a variety of needs with its two engines, but that's not the only way it sets itself apart from the competition. The new Atlas is also very spacious, and when owners step inside they'll feel as though they're in a luxury vehicle.
There are plenty of features offered in various versions of the 2018 Volkswagen Atlas, and regardless of which model you choose, you'll get plenty of value when it comes to equipment. Features include heated front and rear seats, ventilated seats, and three-zone climate controls. Active safety technologies like adaptive cruise control and lane prevention detection, keyless entry, and more are on par for the new Atlas.
Out on the road, it's both comfortable and sporty. Sharp handling makes the driver feel like they're connected to the road, but it also provides a quiet and soothing ride for both driver and passengers.
To learn more about the 2018 Volkswagen Atlas, contact us today at Capilano Volkswagen!